2023'S MUST-HAVE APARTMENT AMENITIES AND FEATURES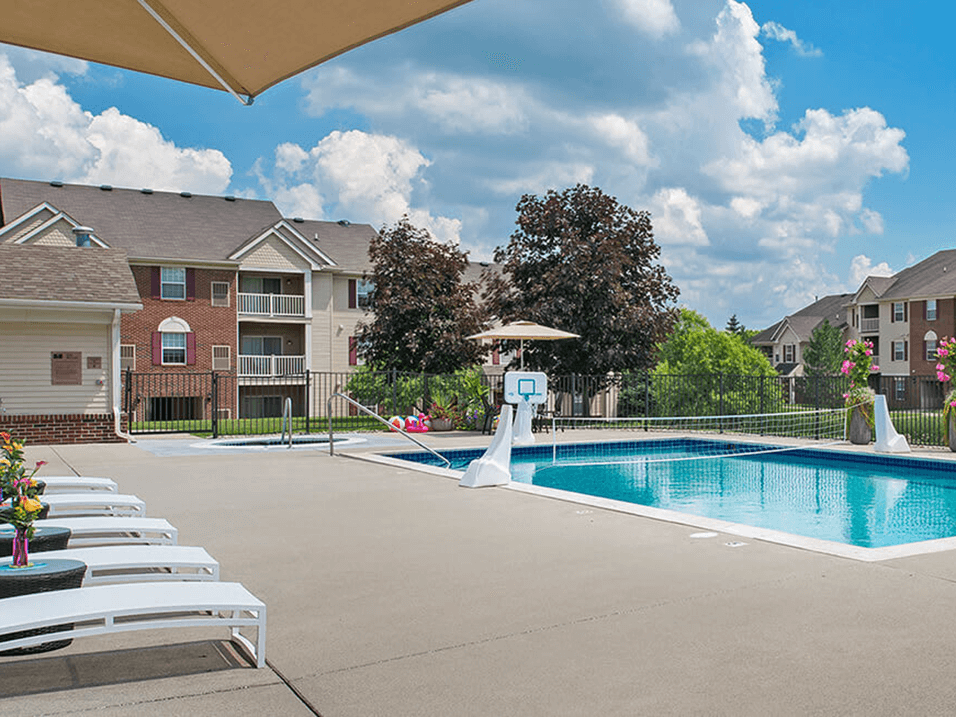 Are you looking for the best things to have in an apartment?
Over the last few decades, the list of preferred apartment amenities has changed a lot. Apartments for rent now often include many modern conveniences. Still, not every apartment complex comes equipped with the same benefits.
So, if you're looking for your next place to call home, you need to know about 2022's top must-haves for apartments. Below, we'll get into what you should look for when you consider each location. Keep reading to get more out of your future home!
1. IN-UNIT APPLIANCES
For most renters, in-unit appliances are one of the greatest perks of apartment living. Many apartment companies own the refrigerators, stoves, ovens, and dishwashers in their units.
As such, tenants don't take them with them when they move. Instead, the next group of renters inherits them.
But not every apartment complex has the same appliances available. Some may have ovens and stoves but not dishwashers, and vice versa. Before you agree to your lease, you should see which appliances already come with the apartment.
If the apartment doesn't have these appliances, ask if it comes with connections. If the apartment doesn't have a refrigerator but has a space for one, for example, you can purchase one of your own.
Should you end up buying your own appliances, make sure you remember to take them with you whenever you move out of the apartment.
In addition, think about taking a tour of the premises to see the appliances in person. Sometimes, an apartment complex will advertise having an oven, but the tenants discover the oven is too small for their needs. Seeing it in person will help you better visualize whether the appliances will suit your needs.
2. LAUNDRY AVAILABILITY
One of the other main considerations for most renters lies in whether they want an apartment with laundry availability. Most apartment complexes offer one of two different laundry options:
In-unit laundry
On-site laundry
The major difference between in-unit and on-site laundry involves the location of the machines. When you have in-unit laundry, your apartment either comes with a washer and dryer or has a washer and dryer connection.
On-site laundry requires you to take your laundry to a specific room on the apartment's premises. Sometimes, apartment complexes will have several laundry rooms located throughout the property. That way, no one has to travel too far with their laundry.
Many people prefer in-unit laundry to on-site laundry. In-unit laundry allows you to wash your clothes at your own convenience. You don't have to worry about forgetting your clothes or clearing out the washer for the next person. Yet, in-unit laundry is often more expensive. The apartment complex can charge for the rental of the washer and dryer.
Every once in a while, apartment complexes don't offer any laundry. In this case, the rent might be less expensive than having an in-laundry apartment. But you'll have to go to a laundromat to get your clothes clean.
3. FURNISHED UNITS
If you want to save money, you can look for apartments that come fully furnished.
People who get fully furnished apartments don't own the furniture in the apartment. As such, you will need to keep in mind that you can't take any of it with you when you leave. You also need to think about the potential of the furniture becoming damaged.
If it gets damaged while you're using it, you might not get as much of your deposit back. Instead, the apartment complex will use the deposit money to fix the furniture.
4. PET-FRIENDLY APARTMENTS
Pets might be a valuable part of your family, and you may want to move with them, but not all apartment complexes welcome them.
Most apartment complexes have policies around having pets. For example, tenants may have to pay an extra fee to have an animal. They may also set restrictions around what types of pets are allowed. You might be able to have a small dog, but bigger dogs might be off-limits.
So, you should always ask your apartment complex before you move in with your pets. Not following pet policies can have consequences, too, including financial penalties.
5. INTERNET ACCESS
Some apartments come with internet access included in the price. Others may have internet connections, but the tenants will have to buy the plan and equipment.
Inquiring about internet access can help you decide whether you want to move into a specific complex or go somewhere else.
6. CONVENIENT PARKING
Unless your property comes with a garage (and most don't), you'll likely be walking from the parking lot to your apartment every day.
Because of this, you'll need convenient parking. In some cases, apartments let you park in their parking lots for free. Others charge for reserved parking spots.
So, you should think about whether you want a consistent space to park. Then, look for an apartment that lets you rent a space close to your new home.
7. PRIVATE OUTDOOR AREAS
If you enjoy spending time outside, you should look for a space where you can have your own outdoor space.
This might include a patio or a balcony that you're able to decorate as you please. That way, you can take full advantage of your space!
8. FITNESS CENTERS
One of the best benefits of living in an apartment complex is you might not have to get a gym membership.
Some apartment complexes include a 24-hour fitness center. Any resident can use this center at any time, eliminating the need for a gym and making it one of the greatest apartment amenities!
WANT GREAT APARTMENT AMENITIES?
If you're looking for the best apartment amenities, look no further than Gateway of Grand Blanc.
Our apartment amenities include a 24-hour fitness center, kitchen appliances, washers and dryers, convenient parking, and much more. You can also enjoy a community pool and high-speed internet.
Want to learn more? Contact us today to learn about the properties available!
Testimonials
I lived there for a little over two years, and had a great experience all around!

- Anonymous
The apartment complex is well-maintained and beautiful, and there is a pool, workout facility, small dog park and sidewalks to walk/run on around the complex!! It

- Anonymous